LIU's International Partner Institutions

            The Lebanese International University has a growing set of partnerships with quality higher education institutions around the world managed by the Office of International Relations. They offer a variety of educational opportunities ranging from student exchange to faculty collaboration and joint research.
These institutions presently are:


United States of America
Ohio University


            Established in 1804 in the state of Ohio in Athens, Ohio University is the oldest public U.S. institution of higher learning. The terms of partnership include, but are not limited to, such areas as collaborating to build the capacity of LIU's English language program; welcoming LIU faculty members or students to pursue a master's in Applied Linguistics, a doctorate in Higher Education Administration or other graduate programs as appropriate at Ohio. As well as exploring other opportunities for collaboration over time such as, developing Arabic language programs for Ohio students, study abroad programs, faculty and staff exchanges or LIU faculty and staff earning doctorates at Ohio in Education or other fields.


Montana State University



            Founded in 1893, Montana State University- Bozeman has a national and international reputation for its excellence in undergraduate and graduate education in the liberal arts and sciences, agriculture, architecture, education, engineering, health and human development, and nursing. Montana State University is in the top tier of research universities in the United States. A new classification system by the Carnegie Foundation for the Advancement of Teaching recognizes MSU as one of 94 research universities with "very high research activity." Other such institutions are Yale University, Harvard University, Johns Hopkins University, the University of Washington and Oregon State University.

Europe


            The Lebanese International University is a signatory to the Tarragona Declaration for the dialogue and cooperation between the Euro-Mediterranean universities. Taking part in the Third Mediterranean University Forum organized by the International Office of the University of Malta, LIU was among the 203 universities in the Euro Med region and beyond, who discussed the construction of a Euro-Mediterranean Higher Education area. One of the aims is to help build an infrastructure that allows for increased mobility of academic staff and students between universities in the region.



Kaunas University of Medicine, Lithuania


            Kaunas University of Medicine (KMU) is the largest specialized health education institution in Lithuania-Europe. It was established in 1919, and the University maintains close international connections and has 60 international cooperation agreements with European, American and Asian universities and international organizations, which enable student, faculty and researchers to join in various collaborative programs.

            As part of the Collaborative Agreement signed between LIU and Kaunas University of Medicine, a joint degree program has been established that offers LIU students or graduates the advantage of studying for a degree in Medicine, Dentistry, or Public Health at KMU where the language of instruction is English.
After doing their first year at LIU, students with training either in Biology, Biochemistry, or Biomedical Sciences will be able to transfer to KMU to join the second-year class at the Faculty of Medicine and Dentistry. Graduates of Kaunas University of Medicine are eligible: to take the Lebanese Licensing Examination; to take The United States Medical Licensing Examination; and to be certified by the Educational Commission of Foreign Medical Graduates. Graduates of KMU are equally eligible to continue postgraduate studies (PhD or residency) at Kaunas University of Medicine or in Europe.

            One other option, after the Bachelor's Degree in Biology, Biochemistry, Biomedical Sciences or Pharmacy, students will be able to transfer to KMU join the third-year at the Faculty of Medicine or the one-and-half year Master's (MPH) program at the Faculty of Public Health.


Worms University of Applied Sciences, Germany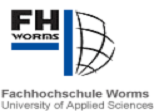 The partnership agreement LIU has with Worms University of Applied Sciences seeks to encourage intercultural dialogue by way of student and faculty exchange. Plans are afoot to broach the possibilities of having joint degree programs as well. Worms has 107 partnerships with reputable enterprises and international universities worldwide, Worms currently has about 2,700 students enrolled from 52 countries in the three Faculties of Economics/Business Administration, Tourism and Travel Management, and Information Technology. International students make up about 20 % of the student body. The International Students Office is the first point of contact for international students applying to Worms University of Applied Sciences regardless of whether he or she wishes to commence or to continue his or her studies in Germany (International students).


            The international orientation of the degree programs at the (Bachelor / Master / Diploma / MBA) in International Business Administration & Foreign Trade, International Management, Distribution Management, Tourism and Travel Management, Tax, Computer Science and Business Information Sciences is emphasized, among others, through the offer of studies and practical training abroad, or even through a mandatory semester abroad at a partner university. At Worms, the academic courses are offered in cooperation with an external enterprise. In addition, the European Institute within Worms University coordinates all international exchange programs and provides organizational support for exchange students. It also offers a wide range of interdisciplinary courses as well as language courses. For more information,



The Euro-Mediterranean University, Slovenia



            In July 2010 LIU and The Euro-Mediterranean University (EMUNI University) signed a Cooperation Agreement to join their efforts to encourage and to develop the following forms of collaborative activities:

1.Offering the existing and preparation of new study programs, including joint study programs, and research projects, in the framework of the Euro-Mediterranean University,
2. Coordinating the study process and other activities with partner universities and institutes (study programs, summer schools, short courses, students and staff mobility, conferences, workshops…,
3. Other forms of co-operation


            The Euro-Mediterranean University (EMUNI University) based in Slovenia was established in 2008 as international network of universities and other higher-education and research institutions (142 members from 37 countries. Through a cooperation network of partner universities and other institutions in the Euro-Med region, EMUNI provides study, research and training programs, and thus advances the establishment of the Euro-Mediterranean Higher Education, Science and Research Area. Acting as a coordinator and facilitator of joint academic and research activities, EMUNI is becoming a focal point for exchange of staff and students of partner institutions. The mission of University includes: approving the quality of higher education through the implementation of postgraduate (master's and doctorate) study and research programs with a special focus on cultural diversity. Some 15 study programs have already been accredited at Higher Education Institutions that are co-founders of EMUNI University. The programs can be delivered in English or French language.


Brno University of Technology, Czech Republic


            The origins of Brno University of Technology (BUT) go back to 1899 when it was founded as Czech Technical University. BUT is a research university that belongs to the elite of European technological Universities, in fact, BUT is one of the top 500 universities in the world. Its eight faculties offer a broad spectrum of programs and interdisciplinary studies in Engineering, Sciences, Business Administration and Arts. As of 2009-10 BUT has a total of 70 accredited programs at the Bachelor, Master and PhD level. When it comes to international activities, Brno University of Technology has made significant contributions to the development of European Higher Education Area. It participates in EU programs such as Tempus, Erasmus, Leonardo, CEEPUS, Aktion, DAAD, and many others. But has over 80 inter-university agreements with academic institutions in Europe and the world.
The requirements of the Bologna Declaration have been fully implemented by BUT. In general, a Bachelor degree takes three, a Master degree two and a PhD degree three years of full time study. Both Czech and international students are admitted under the same conditions. Students are admitted on the basis of their academic achievements and results of a written and/or an oral interview. All courses are offered in Czech and in English. There is no tuition charge for study in Czech language. For English language programs there is a charge the amount varies according to an individual program/faculty. International students studying at BUT are eligible for scholarships to cover living expenses. The best estimate of cost of living is about $6000 per year. This includes room and board, health insurance and miscellaneous expenses.


RWTH Aachen University, Aachen, Germany

            The Memorandum of Understanding between LIU and RWTH Aachen University is geared mainly at providing avenues for LIU Engineering majors / graduates the opportunity to benefit from Aachen's high-quality undergraduate, graduate and PhD study programs and excellent facilities, both of which are internationally recognized. Almost 5,000 international students hailing from 120 different countries are currently enrolled in programs among them one LIU graduate currently pursuing her PhD in Mechanical Engineering.
RWTH Aachen University is the largest university of technology in Germany and one of the most renowned technical universities in Europe. With 260 institutes in nine faculties and 100 integrated interdisciplinary academic programs, it currently has around 31,400 enrolled students, most of them in the field of engineering. RWTH Aachen University is one of Europe's leading institutions for science and research. In national and international rankings RWTH Aachen University is among the very elite, it is part of a network of the leading Universities of Technology in Europe, which defines standards for degree programs and academic training. Such international collaboration also serves to enhance the university's position in the competition for highly-qualified and motivated students from both Germany and abroad. For more information please visit: www.rwth-aachen.de
In furtherance to already signed Agreements by LIU; other universities in the United States and Canada were visited including: Northeastern University; University of North Carolina; Montana State University; Concordia University; Carleton University; Michigan State University, and Wayne State University. As a result of such contacts, these universities showed great interest in having collaboration and linkages, in one form or another, with LIU.